---
The small village Tris Ekklisies is well hidden on the south coast of Crete.
Until recently (middle 2017) the place was only over a bumpy and very dangerous gravel road to reach. For this reason, tourism has passed almost unnoticed by the sleepy nest.

From Heraklion via Archanes in about 1 hour and 30 minutes easy to reach, the place is an attraction in itself. The serpentine road that winds down the mountain is now asphalted, great to drive and one comes with each vehicle well. Caution is still required, as there are many small and big rocks on the road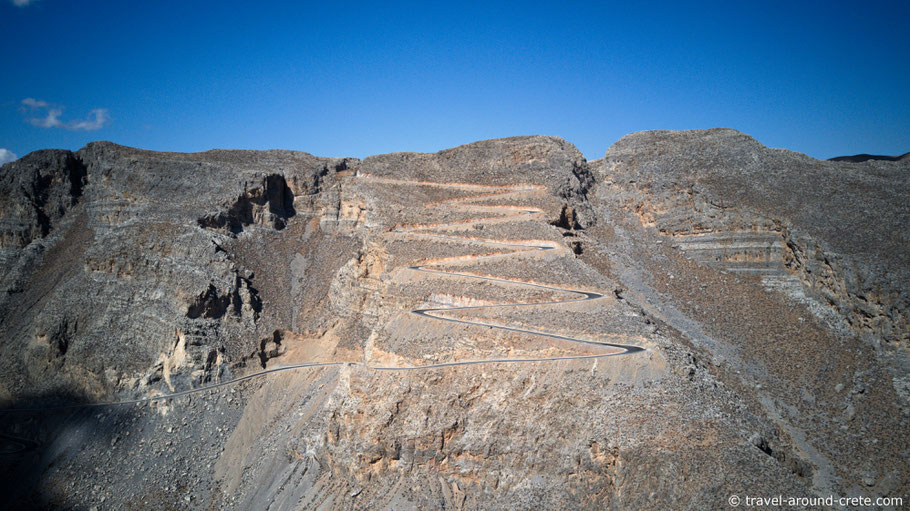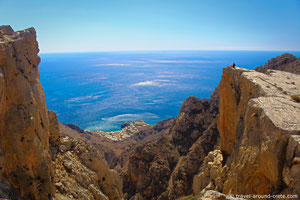 If you want to see the place, you should make the path to the unique abas waterfall. Even if the waterfall in the summer is without water, the sight from above is breathtaking!

In the picture on the right you can see the rock directly through the gorge down to the village Tris Ekklisies.

It is just great to stay there and enjoy the view! :)
If you arrive at the bottom of the village you have the possibility to enjoy something delicious in one of the two taverns. I've been to Marinela and it was, as I expected, very simple but delicious! Price is absolutely right and the young man from Heraklion, who has served us, very nice and attentive. :)

Further to the west there is another bay for bathing and also in the east is still a beautiful beach invites to the bathing!