Tripiti Canyon
---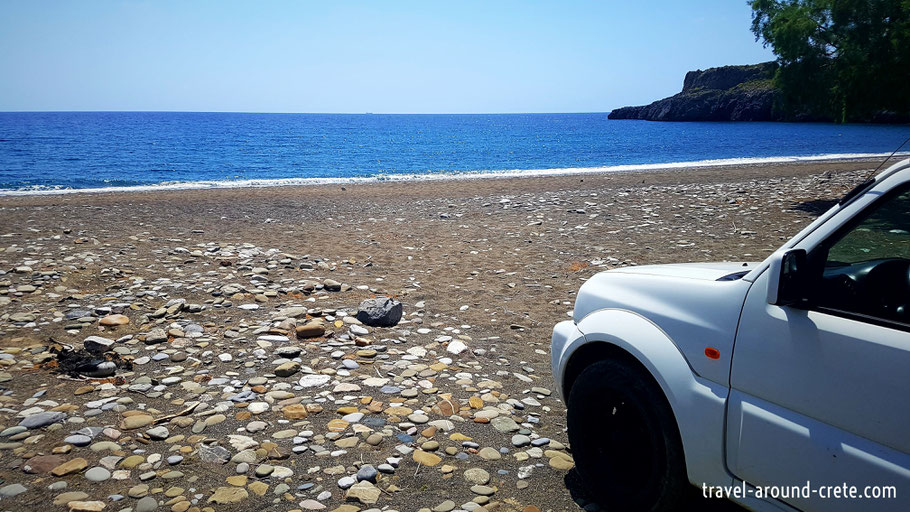 The ravine is a must for anyone wanting to show the great vacation photos.
Situated in the middle south, about 80 km from Heraklion, the ravine is accessible with any slightly higher vehicle, or better a 4x4 or SUV.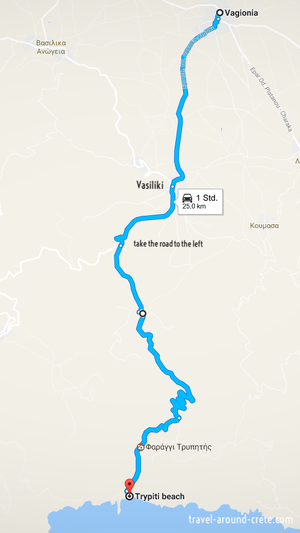 Shortly before Agia Deka, turn left towards Vagionia.
In the middle of the small village there is a crossroad where you have to turn to the right. Follow the norrow road out of the village towards Vasiliki.

When you reach this village you have to turn, in a strong right turn, to the left. There you continue for a few hundred meters the paved road, but soon it will begin a dirt road, the more you get into the ravine, the worse is getting the road.
The view along the road is amazing and you will also have the possilbiliy to access the canyon to walk through.
For those who are in a hurry or not so sportive, they continue with the car till the end where you will reach a coarse sand beach.
Watch my latest Video of
The most famous part of the gorge is called: Steno Faragi - it is the most narrow part and it is a fantastic feeling to walk or drive through this ravine.
Before you reach the beach on the left side, you will find a small church built in the mountain.
The cave church is always open and named : Panagia Church