Car rental in Crete
Getting to the most beautiful and unique places requires a vehicle. As Crete is a really big island you should get a car and my recommendation is a 4x4. You might not need the 4 wheel drive but SUVs or 4x4s are higher than the others which allows you to travel to differnt places than the guided tours with buses and tour operators.
Discovering the island brings adventure and fun for young and old!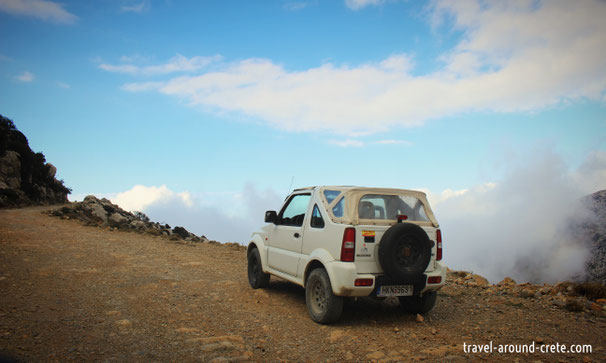 My recommandation for a car hire vehicle is: The Best Cars in Heraklion Airport.
It is a local company and it exists for over 40 Years, so it must have been one of the first on the island.
Renting a car from them is so easy and relaxed. 
In 2015 I had a small accident, unfortunately my fault, they came, they changed the car and I continued my holidays. I didn't have to pay one Euro for the damage. 
As they offer Full Insurance without excess, they don't block your credit card (they don't even ask for one) they don't ask for a guarantee... as I've said before, easy and relaxed.