---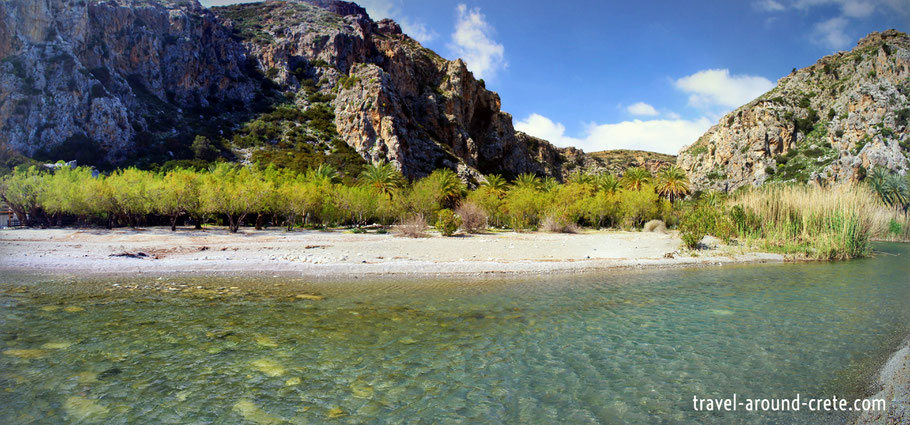 Preveli beach is one of the best places in the middle south of crete.
A river flows into the sea and all around is green.
Walking up the river you will find turtles enjoying the summer sun. If you continue walking up you will get into a canyon. It is difficult to climb up the rocks, but possible. For sure you will get wet!
You can reach Preveli Beach from 2 sides.
Only from the west side of the river you can reach the beach by a proper asphalt road. From the east side is only a gravel road which brings you there... very very slow!
On the way to the beach you will pass the famous monastery of Preveli. It is worth to stop there for a visit.
And if you continue the road till the end you will reach the parking before the beach.
There you can leave your car and walk down a few hundred stairs to the beautiful beach. 
Also the view from up there is breathtaking!
Impressions if you come from the west side
The other way ist not very good and in case you are with a normal car there you should think if you want to risk to have a flat tire on this road or maybe the car will be damaged from the bottom.
The road will take you quite some time and please drive very carefully.
If you reach the parking you have to cross one small river and then within 10 minutes you can reach the beautiful Preveli Beach!
Impressions if you come from the east side