Pera Galini and the ruins of Agios Anthony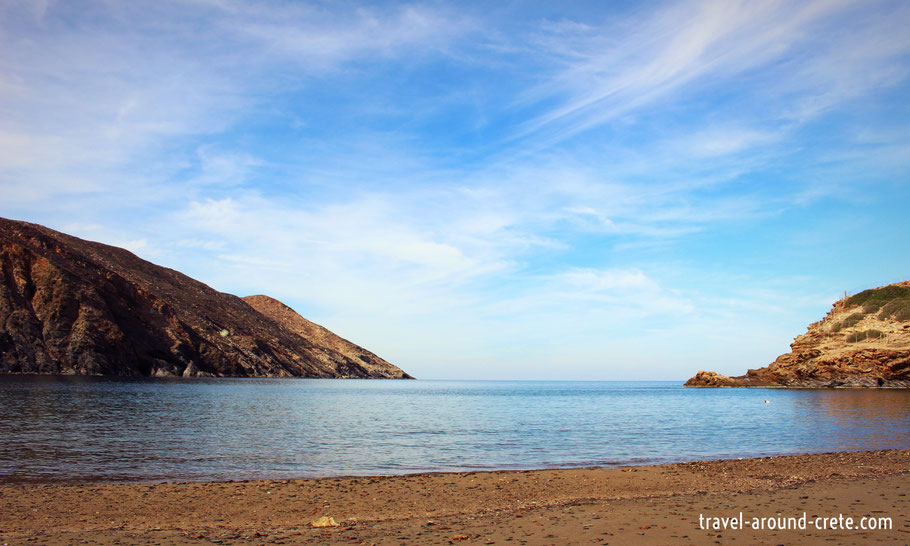 On the National Road, between Heraklion and Rethimnon, there are a few little hidden places which invite with own charm. If you want to go for a swim without meeting anybody, this is one of the best places to be. Only a few kilometers from the mainroad you walk or drive a gravel road towards the sea. If you don´t have an offroad vehicle, you shoud better walk as without a 4 wheel drive it might be difficult to get there. It is a nice way to walk and it will not take you more than 1 hour.
On the end of the beach there is an Archiological Place - the ruins of the Saint Anthony Monastery.
As in the venetian aera pirates liked to attack certain unprotected places, the monks have left from there.
Probably they have moved to Fodele... 
00" frameborder="0" style="border:0" allowfullscreen>