---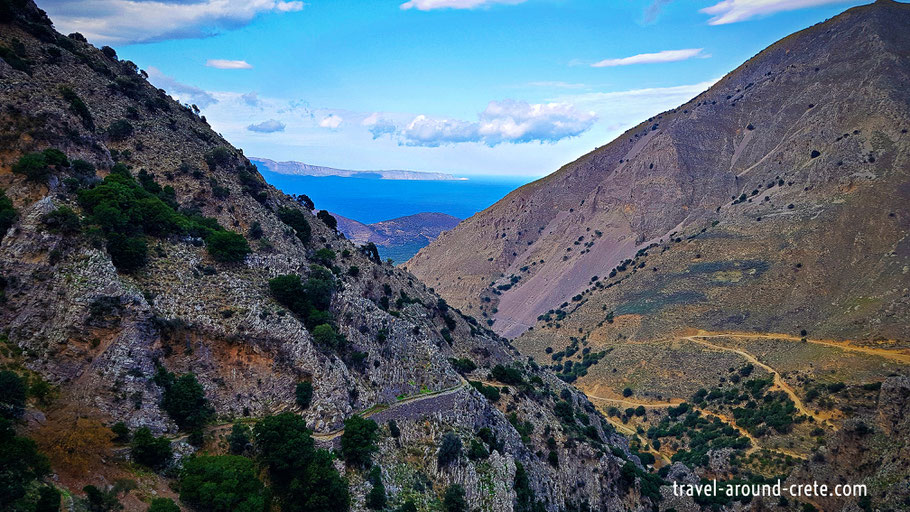 There are many different ways to start this hike.
The longest route starts from the small idyllic village of Kavousi. It is on the national road between Agios Nikolaos and Sitia. At the end of the village, direction Sitia, you have to turn right and follow the sign to the ancient olive tree. If you want to walk (about 1,5 hours extra till you reach the entrance of the gorge) you have to go the same road like the cars. You follow the road till you reach the olive tree.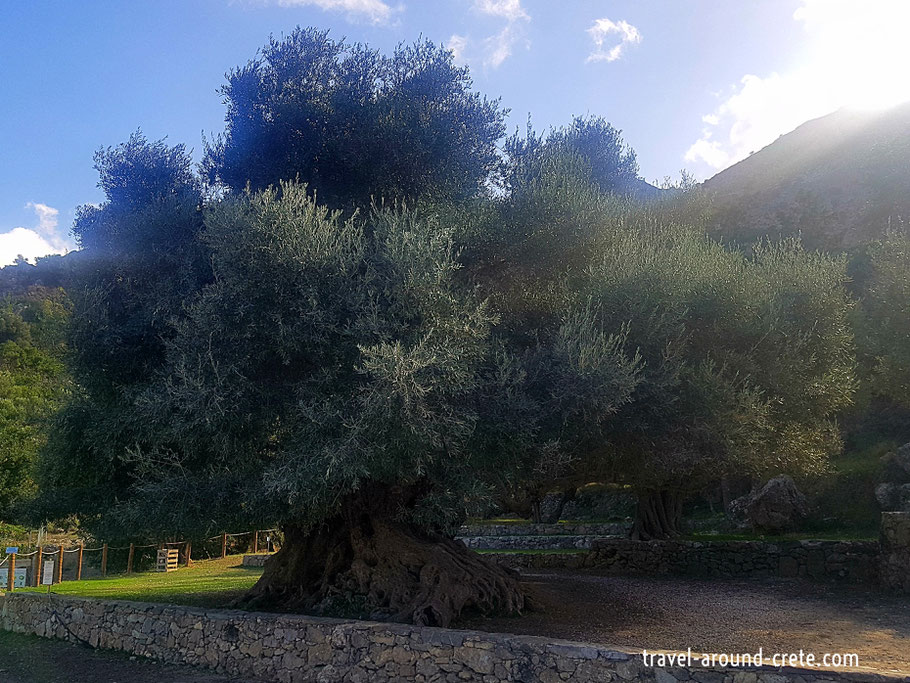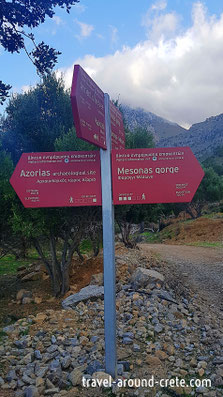 The age of the olive with over 3000 years is impressing.
After a short stop on the olive tree, the road continues uphill until you come to a crossroads where you will find more signposts. There begins the entry into the Mesonas gorge.
First you have to keep right and after a few meters you follow the trail to the left.
After a few meters you will hike along an old water pipe and from there on you just follow the trail. A bit later you will reach a dilapidated but still easily accessible bridge.
After the bridge you have to climb up the steep rock face on a very narrow path. Please be careful, as there are hardly any handrails or other handrails. 
You can see the whole trip well in my video!
Youtube Video from the Messonas gorge
The short video will give you an impression from the hike starting at the crossing till you pass the bridge. Enjoy!
---
A few impressions of the trip and the surroundings.
A few pictures from the hike and the nice and warming stove in the tavern in Thripti.