The Prefecture of Heraklion
---
Crete is divided into 4 districts. One of them is Heraklion. It is bordered in the west by the district of Rethimnon and in the east by Lasithi. In the north we swim in the Cretan Sea and in the south we enjoy the Lybian Sea.

At the same time, Heraklion is also the capital of the island of Crete.

In the city itself live in about 180,000 people. Since it is not so accurate in the registration office, these figures are based on assumptions rather than facts. For those who need more facts about Heraklion, best in Wikipedia

No matter how many people there are in the city, it pulsates the life!

Many small businesses invite you to shop, there are various markets where you can buy all sorts of stuff and, of course, there are museums, monuments and not to forget the excavations, such as, Knossos, Faistos, Gortys, Thlissos and Malia.

There are plenty of taverns and restaurants for eating or drinking coffee, and since Heraklion is not as touristy as the "beautiful" cities of Chania, Rethimnon or Agios Nikolaos, the price level is relatively low.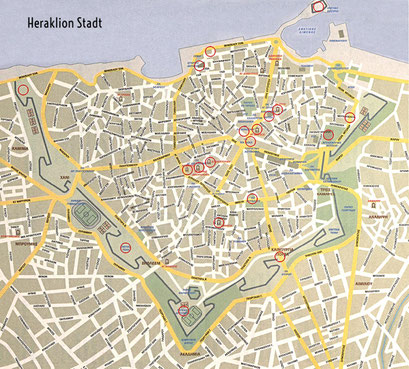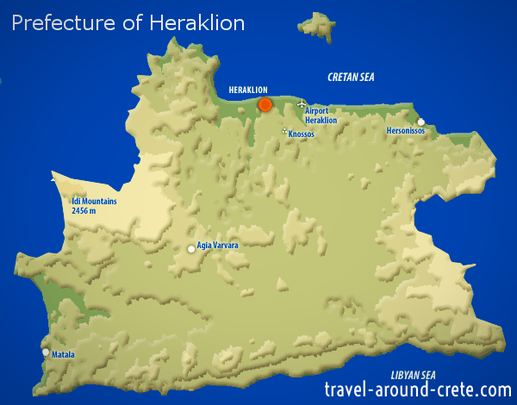 Markets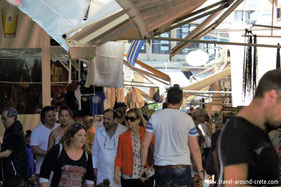 Heraklion is a busy place with a lot of little shops in narrow roads. If you are looking for the traditional markets you can find them in 4 different locations.
Sights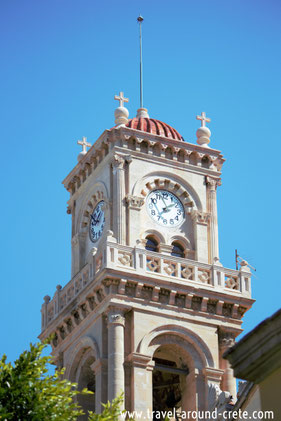 Museums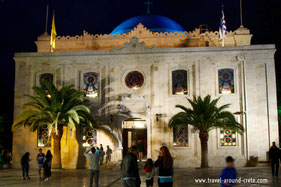 In Heraklion you will find lots of different museums.
The most famous is the archiolocial museum in the center. It is a "must" to visit after you have been in Knossos!
TOP 5 Museums in Heraklion