The lagoon of Elafonisi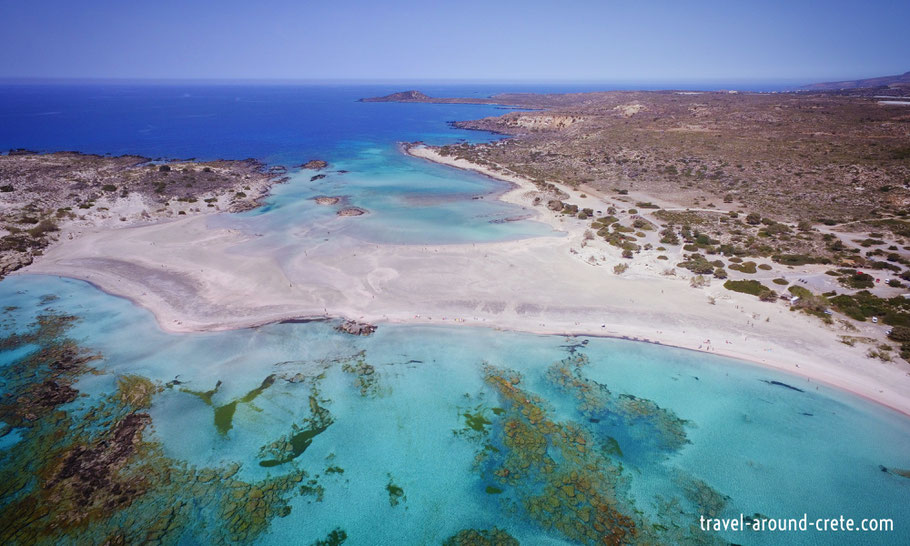 On the south west end of the island Crete you will find the very famous Lagoon of Elafonisi. A beautiful rose coloured beach is waiting there for you to be discovered. This long beach is perfect for relaxation and chilling! You can walk till the end of the Island and when you turn you will enjoy an amazing view!
You can reach the Lagoon from Chania in about 1,5 hours after a drive of 70 km. The road is not difficult to drive and it has some caves and sights worth to visit. 
Please take a sunumbrella with you as there aren´t many shady places! 
Enjoy some pictures and video we have taken for you!