Driros - ancient town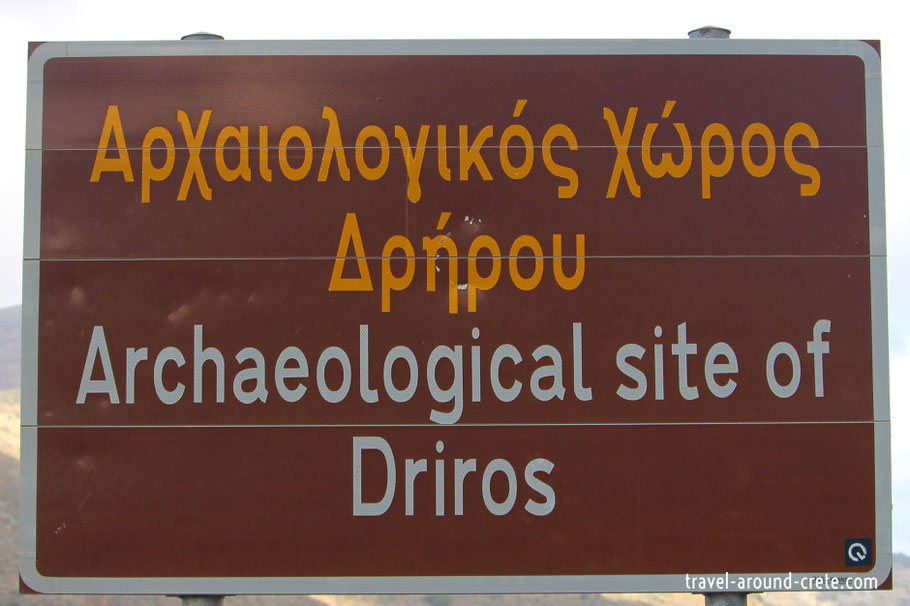 Driros are the rests of an old dorean town near by Neapoli in the north of Crete.
It is nice to walk through the rests of the archaic temple build in the eitght century before Christ. In those times were living about 7000 people in the town.
The artefacts found in this location can be seen at the Archiological Museum in Heraklion.
It is nice to stroll around this place which can be visited any time. As it is unattended and usually not touristic it is a fantastic place for a small picnic on top of the mountain.
There are lots of oak trees, old and wrinkled which offer shade and a place to relax.
After the ancient town of Driros you can make a nice combination by visiting the Areti Monastery which is on the way to Elounda, just a few kilometers after the Archaeological site.
If you are still in the mood for history, you will pass by from Spinalonga - the Lepra island.
If it was already enough culture for one day, i recommend you a short trip to the Beach of Vlichadia, where you can relax or snokel. There is also a nice Fish Tavern by the beach, check out for fresh fish but arrange the price from before!