Crete-Aquarium - Impressive !
---
From outside you wouldn´t expcet too much from this place. It´s an expressionless building in the former american base. Empty buildings all around and except some dust not a lot around.
When you enter the excibithion you´ll get caught up in the variety of fish and other sea plants and animals.
Since it is a very detailed exposition I recommend to book with audio guide. (only 3 Euros per person)
The entrence fee is 9 Euros for adults, 6 Euros for children and free for kids till the age of 4 years.
The opening hours are:
1. Mai  - 30. September 09:30 - 21:00
1. October - 30. April 09:30 - 17:00
100% recommendation for a nice afternoon for young and old!

If you want to go for a swim after the museum, you can reach the public beach of Gournes within a few minutes. You can relax  and your kids can splash around in the very shallow water.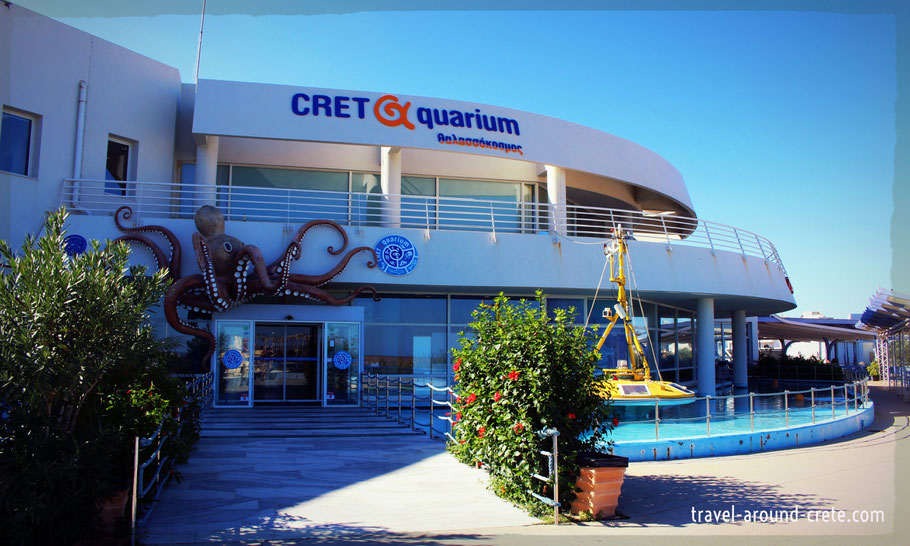 Some impressions what you can find inside the aquarium.
except a lot of different kind of fish you will also find some interesting plants
there are different kinds and sizes of jellyfish
and of course many many kinds of other animals living in the sea
and lots and lots of different kind of beautiful fish...
and here you can find the creteaquarium: