---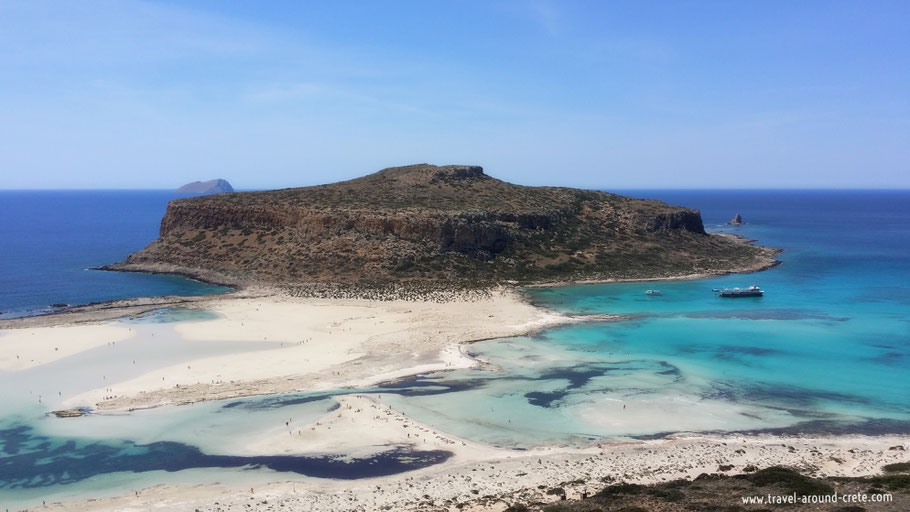 This beach is a must for everybody who likes unique places! 
There are 3 possiblilties of getting there:
By Boat:
You can start a daily cruize from Kissamos, Chania or any other port in the closer aerea. As in the picture, the boat will stop on the east side of the lagoon, let you out and enjoy a whole day on the beach!


By Car:
The gravel road, about 4 km will take you quite a while. But almost any car can get there. Be aware, this is an offroad trip so in case your car will break down on the way or has any problem, the assistance cannot get there to help you. There is a fee of 2 Euros per person at the entrance to the gravel road.


Walking:
It is a long way till the end of the lagoon! Hot and dusty, cars passing you, but if you enjoy to see also some nice sights on the way till the end, there is no other way. It will take you approxemately 2 hours to get to the carpark and from there you have to walk down the stairway for another hour. But the view is breathtaking!